In 2010, PureColor Water Based Stain was launched. Over the next seven years it saw 5 CEOs and several marketing groups work with the company, however none achieved sustained growth. This is unfortunate, PureColor Wood Stain is ranked as one of the best in the industry among wood workers and the maker community. Its formula is odor free, there are no harmful chemicals at all in the stain itself, and the colors rival or exceed those produced by well know companies like Minwax. It is an outstanding product that is safe for children and pets, and provides best in class results when applied correctly to any wood surface.
I was asked join the team as a Creative Director/CMO in late 2017, the contract ended when client's VC funding was not renewed.
Project Scope

Copywriting

StoryBrand framework throughout all sites, headlines, and body copy, calls to action.

Design

New graphics, photo editing, icon creation, video direction, on site creative direction, photo direction and coordination, 3D rendering for ecommerce use.

Custom Site, CSS, & Type

Each site received a unique theme designed to work as a family. Custom CSS and fonts make the user experience even richer.

Dream 100 Strategy

Create a direct mail campaign targeting the largest industrial door manufacturers in North America to reintroduce the newly branded PureColor Alchemy stain for HDF doors and products. These conversations elicited responses from three billion dollar firms. Read more.
Ecommerce

WordPress site, full design and Shopify integration. Later migration to a full Shopify site. Amazon Marketplace development. 

Branding

New logo and brand strategy, brand standards development, color palette, brand voice and positioning.

Client Avatar

Create a comprehensive profile of the perfect client, how to reach him/her with a specific and well crafted message. 

Package Design

Redesign existing box templates to reflect the new brand standards and reduce the total number of elements. This included new product labels that accommodate a range of variations for each color and simplify the fulfillment process.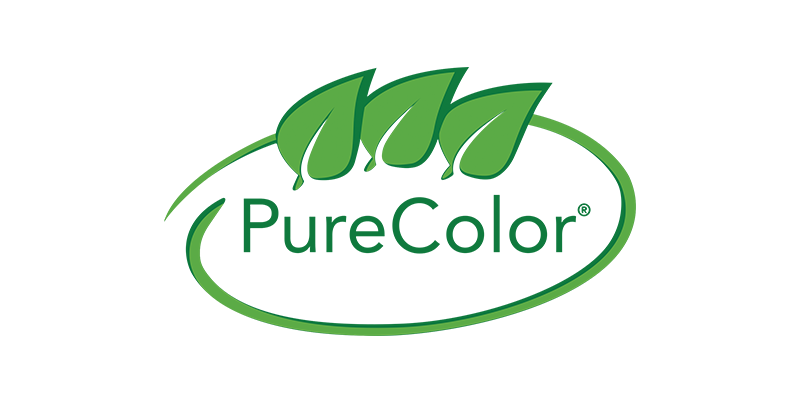 2010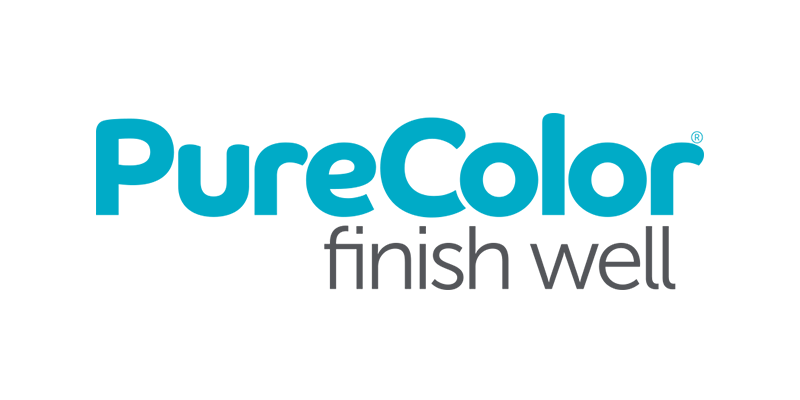 2018

The original PureColor site, built on Drupal, was focused on stain specs and low VOC formulae. It was informative but lacked direct calls to action and consumer centric content. It was rebuilt in WordPress for easier updating, greater content control, and simplified maintenance. Shopify was integrated into the site and the customer checkout process was greatly enhanced. After reviewing analytics data and Shopify traffic patterns we determined to move the sales process to Shopify, but keep the consumer facing content on WordPress. We found that we were losing return traffic after purchases had been made, and key blog content was going untouched.
We determined that Shopify's recent upgrades provided the content rich page layouts that we enjoyed with WordPress while also integrating the sales experience all under one roof. The site was then redesigned and redeployed on Shopify.
An Industrial focused site replaced it in WordPress and provided a reference point for an ongoing "Dream 100" campaign.
Original Site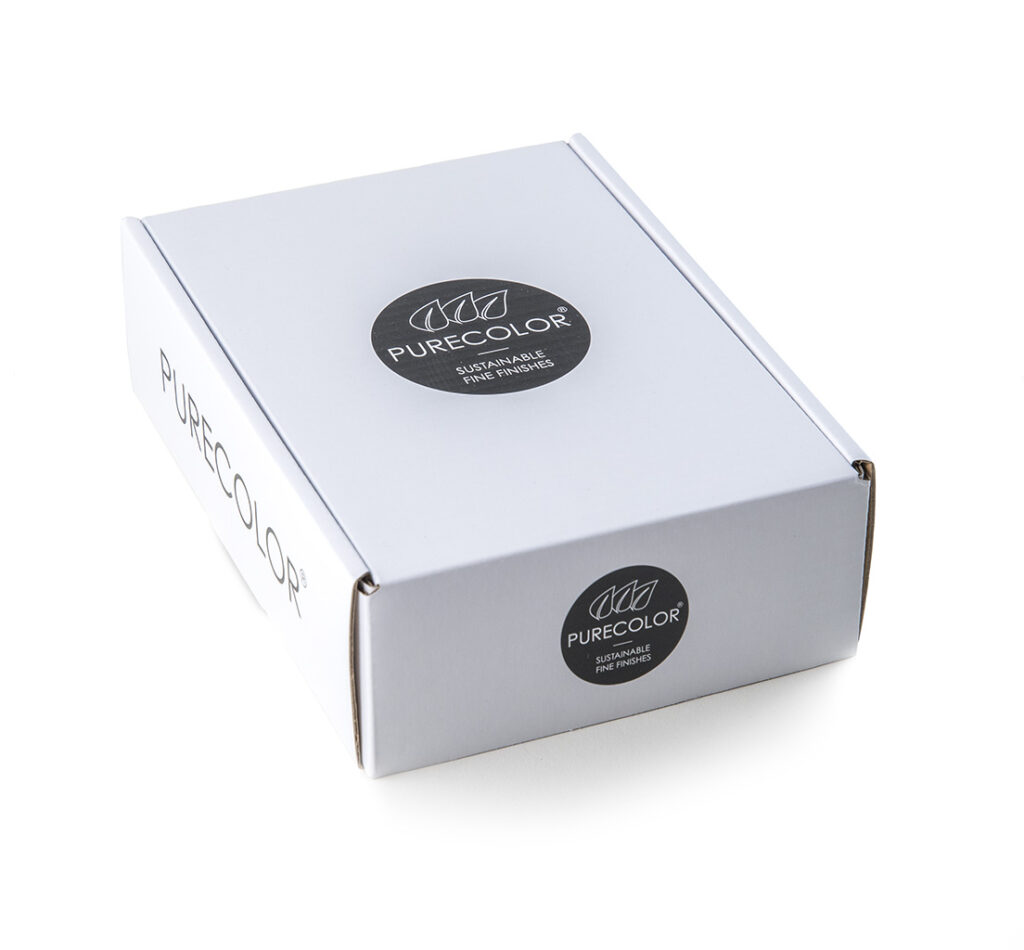 Original 1qt Packaging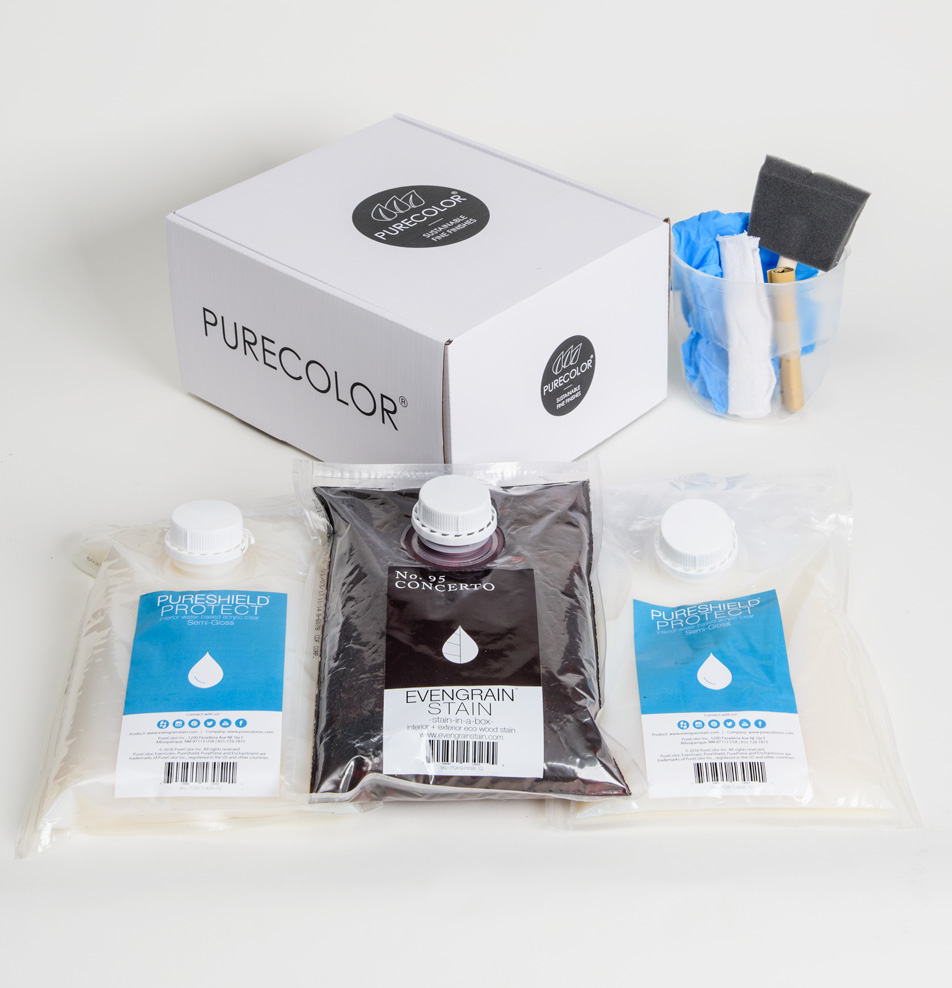 Redesigned PureColor Packaging System

New 1qt Packaging & Labels

PureColor's packaging was simplified across all product lines, reducing the total number of box sizes, to allow for one box to serve all colors and variations within that specific size. New labels were also created to accommodate every possible variation within each color. This included mixtures, application method, and sheen when needed. Large volume industrial product variations received unique package color systems to make them simpler to distinguish for high capacity production lines and hurried stain techs.
One of the unique selling propositions for PureColor is the bag-in-box design. New Labels make it easy to store multiple colors on shelves to save space while easy-to-read wrap around designs make finding the right color as simple as possible, even in less than ideal light.
Dream 100 Strategy

The Dream 100 strategy was pioneered by Chet Holmes and described in his book The Ultimate Sales Machine. Simply put a company identifies 100 dream clients then begins a focused campaign to gain their attention and then their business.
PureColor followed this strategy to make connections with 13 "Dream" Fortune 500 door manufacturers, who could each benefit from PureColor's revolutionary Alchemy HDF stain. The stain is unique in that one spray-on coating gives any HDF skinned door the same look as hand stained wood.
A series of letters was sent over the course of two weeks to key leaders in each company. Beginning with a simple introduction, following letters included a door knocker, a printed brushed metal name plate, and ultimately a full sized door, beautifully stained with Alchemy HDF on one side. The other side was left untouched to show the contrast, and carried only a spec sheet detailing the process and how much time it could save in production runs. In some cases the process may save up to 20 minutes or more per door, excluding the 10 hour dry time, translating into an enormous competitive advantage.
Almost every company responded. But three, including the CTO of Masonite, the largest producer of HDF doors in the world, responded directly asking for an on site demonstration and opening the door to production facilities in Mexico, Argentina, and Malaysia.
Special thanks to Jeremiah Delasio for his video genius, John Miller for design support and product photography, and Brad Behan for copywriting.