I started dissecting WordPress sites and rebuilding them from scratch using only a code editor in 2007. I wanted to find out how they worked and learn to build them without any of the drag and drop programs like Dreamweaver. The benefit was learning how sites actually fit together, why they do what they do and how to make them bend to my will. Below are a few that I have worked on.
A few things I am excited about in this realm. 1) Faster tools to get sites live and deliver value to customers. 2) Greater range of control for type, layout, and design; the web is finally able to offer many of the same finesse as print. 3) Less time focusing on code leaves more mental bandwidth to apply towards content, copy, design, and aesthetics.
Done For You Projects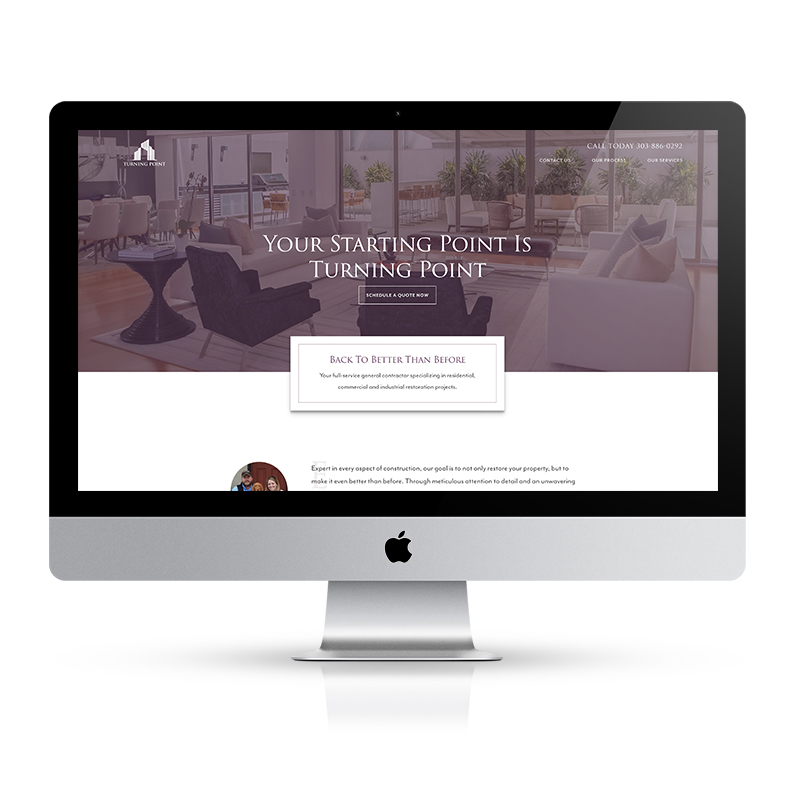 Turning Point GC
Turning Point General Contractors presented a unique challenge: "Build us a site and let us know when you're done." The owners were extremely busy with launching a new company and had no time for meetings and zero interest in micro-managing a project. (Basically they were dream clients.) We provided a full customer avatar, tailored content to that profile, sourced all images, and delivered a final product that exceeded all expectations.
Done With You Projects

Restoring the Soul
Restoring the Soul has been a collaborative work of love from the beginning. Michael Cusick has a powerful and unique vision. We stepped in to give it a clear voice through focused copywriting, and shape with four sites carrying the vision to distinct target markets. Our relationship continues with upcoming book launches and sales funnels ClickFunnels to drive more traffic and bring hope to a wider audience.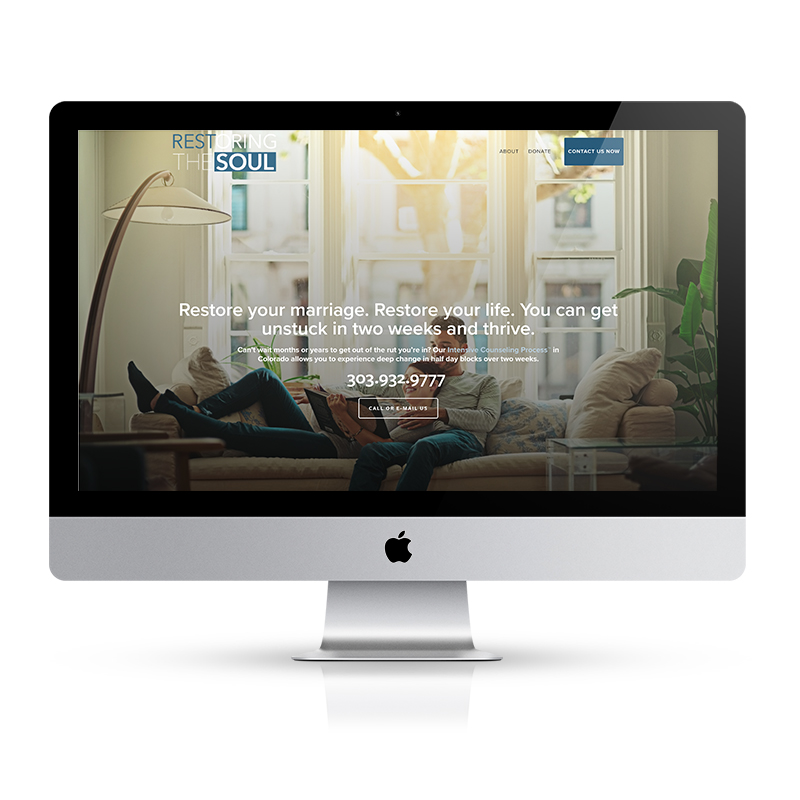 The Gallery

Each project below has a story. Call me at 303-548-9647, I'll tell you all about them, and we will find a way to make your online presence even more powerful.